Thus far, President Trump has delivered on every single campaign pledge, in less than 2 weeks time. The only missing element to his agenda, h, by the way, was voted on and approved by the people, is a full investigation and prosecution of Hillary Clinton.
It looks like the wheels are starting to move on that front too. Jason Chaffetz, Chair of the Committee on Oversight and Government Reform, has demanded that the FBI turn over all of Hillary's emails, which were stored on a backup server.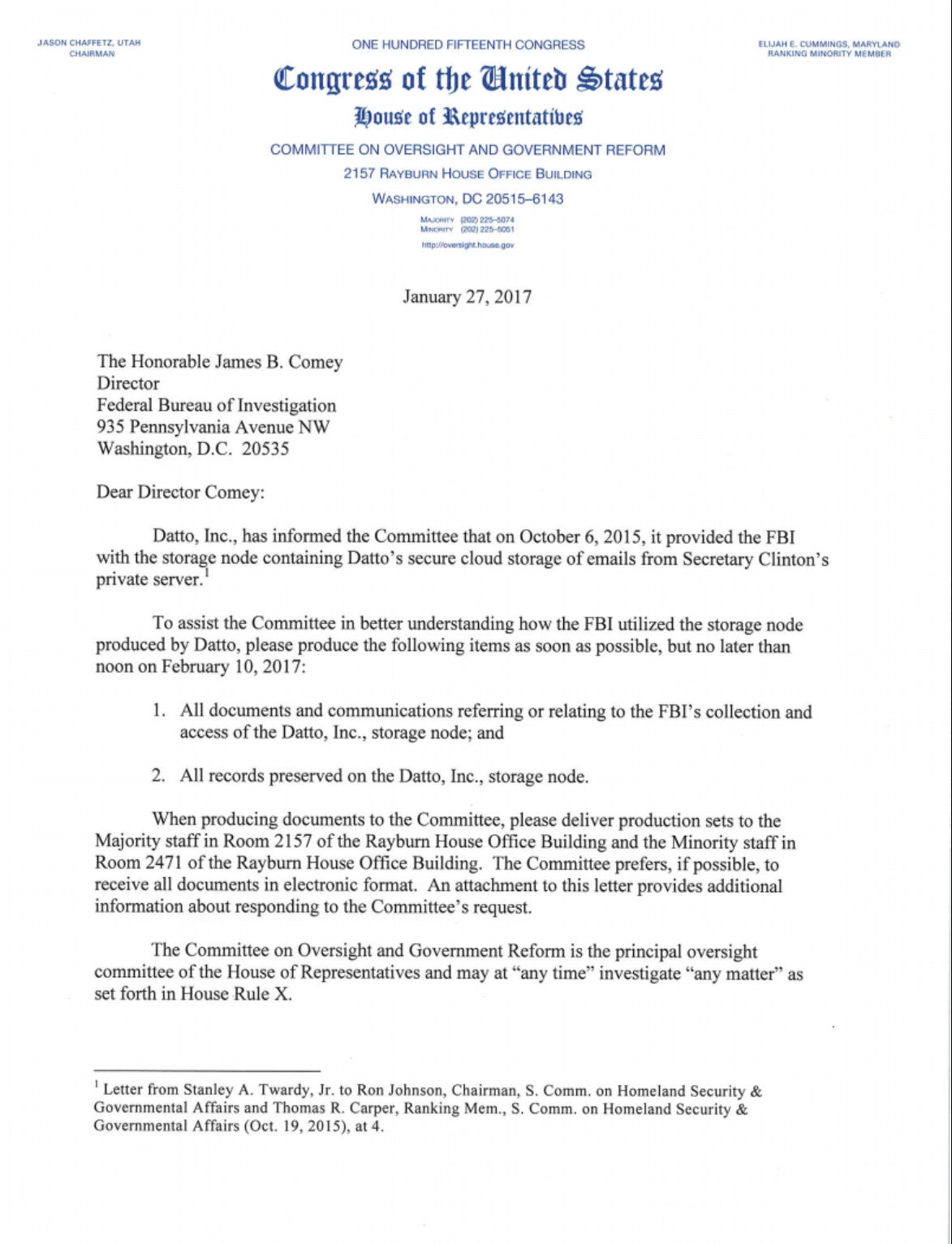 I don't think Trump will be very active in this process, instead letting his new AG (Sessions) trailblaze a path to prison for Hillary. After all, what's the point of draining the swamp when the biggest swamp creature is walking around on land enjoying the fruits of her malovolent deeds?