Chances are you've seen the video of  3 people physically assaulting a man because they say, "he voted for Trump."
In the video you can see this woman was going through the man's car as they other two where punching him in the face, knocking him down and then kicking him. The victim managed to get up only to be punched a few more times and then one of the thugs drives off in the victim's car.
This all started from a minor fender bender where Wilcox was rear ended by the assaulters car. As soon as he got out the car, a person at a nearby bus stop yelled, according to Wilcox, "That's one of those b–ch a– Trump supporters!"
From there the side line spectators agitated the situation and one of the assaulters said, "don't worry we about to beat his ass." From the the nightmare for Wilcox became reality. All he wanted was insurance information to exchange so he could get back to his life. 
Chicago police say they took four suspects into custody this week: Julian Christian, 26; Dejuan Collins, 20; Rajane Lewis, 21; and a 17-year-old female police declined to identify.
All were charged with one felony count of vehicular hijacking. They appeared in court Friday, but no details were available.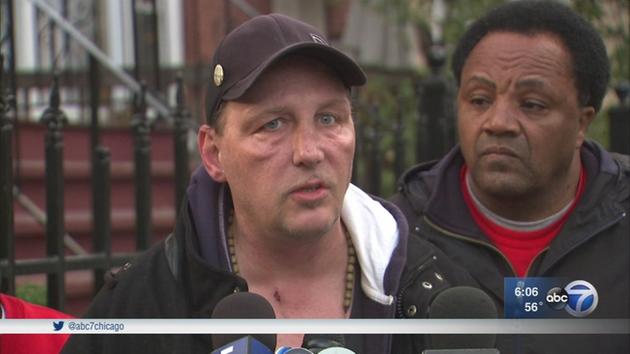 Wilcox stated that he saw his life flash before his eyes and that he thought this may have been the end for him. Now news outlets won't say this to you but I will… GET A GUN, GET TRAINING and BE READY TO STOP ANYONE or ANYTHING THAT THREATENS YOUR LIFE.
What I see happening in this video is something that could have easily been applied to the Lynching Laws. He could have shot and killed them all – it would have been fair game. 
News & Updates
---
Sign up to get exclusive content, new, updates, store specials & more